Water Damage Restoration – Corona, CA
12/26/2018 (Permalink)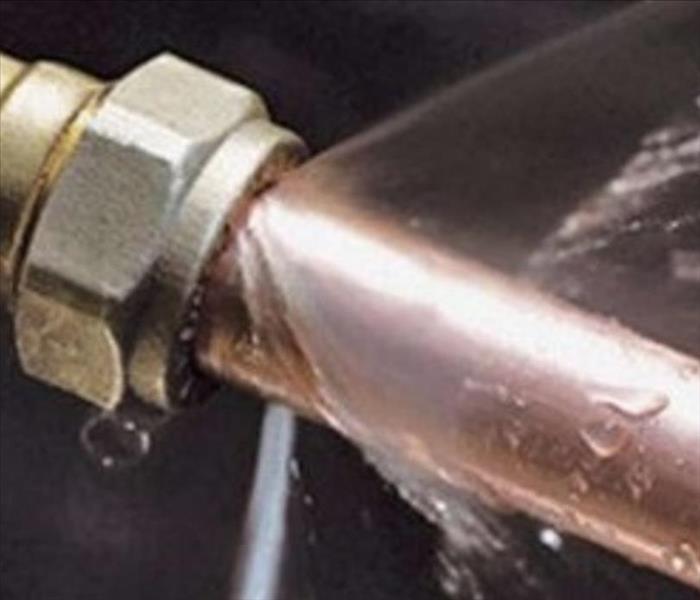 It doesn't take much to water damage a house. It takes a lot to restore a home. We make our customers make them feel "Like it never even happened."
SERVPRO of Yorba Linda/ Brea has many years of experience and proven success in water damage restoration. Recently, we came to the aid of a home owner in Corona, CA whose plumbing had failed. This resulted in pretty extensive flooding in his home, including the living room, entryway, hallway, and two bedrooms.
Gilbert met with the Corona home owner and after providing our estimate and going over the work-plan, we were awarded the job.
Our work at this home included moving many of the home's contents to the garage. After measuring the relative moisture of the walls and ceilings, we found we had a lot of drywall demolition to complete. This work included removing the majority of the ceiling in several parts of the home. For instance, the master bath ceiling was saturated and we had to demo the ceiling and remove the soaked insulation.
We brought in eleven air movers and several dehumidifiers to aid us in thoroughly drying the home.
In total, it took four days to complete our drying work in the home.
The home owner was wise to call us out immediately following the flood. Sometimes, owners believe they can save money by attempting to do the restoration themselves. Unless you are an expert in restoration, we strongly advise against this. One reason is that the longer your property stays moist, the higher the probability of mold growth. This will put your family at health risk. Secondly, the machines we use in our work require training to get the best results. Third, depending on the age of your home, you may be facing an asbestos risk when you start into the drywall demolition phase.
We give our customers the confidence and peace of mind that we're treating their homes and their emergencies as if they were our own. We take the time to thoroughly explain every step of the process, as we are going through them. We've found that this really gives our customers confidence that we're totally in control of the situation – even if they aren't yet.